E P I S O D E

Wild Thing

Season 4, Episode 1
Air date
4th September 1994
Written by
Michael Russell
Directed by
Ken Horn
Episode guide
Previous
Bringing It All Back Home
Next
Witch Hunt
A number of sheep has been savaged or killed, and Inspector Crossley is convinced that a very big cat like a puma is at large in the area. To Blaketon it looks more like the workings of a dog and Greengrass' lurcher Alfred seems to be the culprit. Kate Rowans starts in her new job at Dr. Radcliffe's surgery in Whitby, although she feels as if she is being kept outside deliberately. Not by Dr. Radcliffe himself, but by his receptionist Christine Ferguson. Meanwhile Greengrass has settled his outstanding account with the Inland Revenue in his own, very unique way.
Full SummaryEdit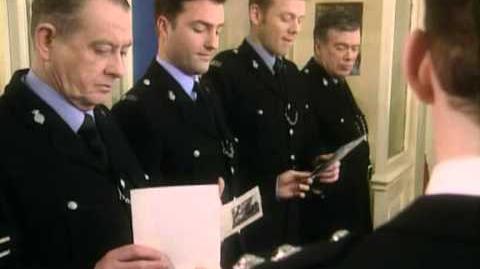 Ad blocker interference detected!
Wikia is a free-to-use site that makes money from advertising. We have a modified experience for viewers using ad blockers

Wikia is not accessible if you've made further modifications. Remove the custom ad blocker rule(s) and the page will load as expected.