E P I S O D E

Turn of the Tide

Season 4, Episode 4
Air date
25th September 1994
Written by
Johnny Byrne
Directed by
Tim Dowd
Episode guide
Previous
Mid Day Sun
Next
Love Child
Murchison, the new inspector arrives and sends Nick undercover to investigate a smuggling operation in Whitby. Kate is unable to help a patient who wants an abortion, as it is against the law.
Full Summary
Edit
PC Rowan gets assigned to special duty with the CID in Whitby. He will be investigating reports of smuggling among the local fishermen. Ventress is asked to help him, but unlike Rowan he has to pay all expenses by himself since he is on holiday. Rowan's main suspect is Cedric Shanks, but to get close to him Rowan needs the help of young Jake Stirling, who is in dire need of a job because he has gotten his girlfriend Liza pregnant. Blaketon takes over Rowan's patch while he is away and uses the opportunity to keep an eagle eye on Claude Jeremiah Greengrass.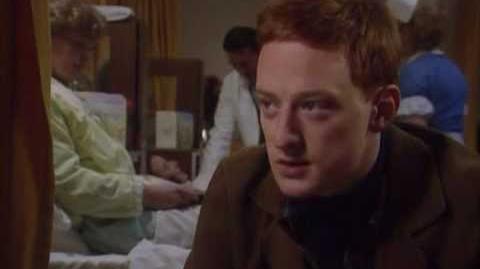 Ad blocker interference detected!
Wikia is a free-to-use site that makes money from advertising. We have a modified experience for viewers using ad blockers

Wikia is not accessible if you've made further modifications. Remove the custom ad blocker rule(s) and the page will load as expected.