E P I S O D E

Trouble in Mind

Season 4, Episode 7
Air date
16th October 1994
Written by
Johnny Byrne
Directed by
Tim Dowd
Episode guide
Previous
Nice Girls Don't
Next
Fair Game
Nick is called out to investigate a suspicious fire at Greengrass's barn, and Kate diagnoses a patient with amnesia who had mysteriously gone missing from Aidensfield seven years earlier.
Full Summary
Edit
A stranger walks into the Aidensfield Arms and collapses. George Ward recognizes him as Dennis Parker, who left Aidensfield and his wife and daughter seven years earlier. Parker claims he has no recollection of what has happened since he went away. He only hopes to find his family. But that may not be as easy as he thinks, because Parker is wanted for embezzling his former employer of £800 on the day he went missing. Inspired by Hitchcock's "Strangers on a Train" Harold Jackson approaches Greengrass and wants him to set fire to his work shop. In return the Jacksons will set fire to Greengrass' barn and they both can claim the insurance money. Greengrass wants nothing to do with it, but a few nights later his barn is on fire.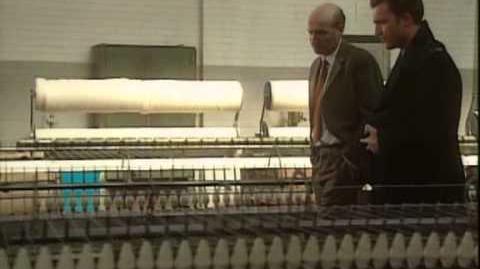 Ad blocker interference detected!
Wikia is a free-to-use site that makes money from advertising. We have a modified experience for viewers using ad blockers

Wikia is not accessible if you've made further modifications. Remove the custom ad blocker rule(s) and the page will load as expected.