EPISODE

Toss Up

Season 5, Episode 9
Air date
29th October 1995
Written by
James Robson
Directed by
David Innes Edwards
Episode guide
Previous
Gone Tomorrow
Next
It's All in the Game
Full Summary
Edit
One night Gina is awakened by a masked intruder, The Be-Ro Man, who has been breaking in all over North Riding. When he breaks in at the Flax farm their daughter Marion manages to get a close look at him. Claude Greengrass has a new friend. He calls himself Jason Brown, but has an unmistakable likeness to singer/songwriter Bob Dylan and even sounds like him. Brown is joined by two young girls, Paula and Sandra, in a sports car. After a party in Brown's van the two girls go for a fast ride in their car - with tragic consequences for one of them. But which one is it?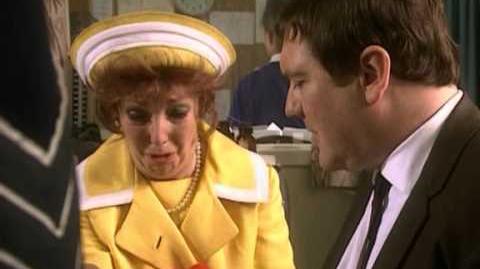 Ad blocker interference detected!
Wikia is a free-to-use site that makes money from advertising. We have a modified experience for viewers using ad blockers

Wikia is not accessible if you've made further modifications. Remove the custom ad blocker rule(s) and the page will load as expected.