E P I S O D E

Thief in the Night

Season 5, Episode 3
Air date
17th September 1995
Written by
Jane Hollowood
Directed by
Tim Dowd
Episode guide
Previous
Expectations
Next
Domestic
Tragedy strikes Aidensfield, and Nick is forced to make agonizing changes.
Full Summary
Edit
Aidensfield is in a fever of excitement when Nick and Kate return with their beautiful new-born baby girl and everybody showers them with presents. Only nobody else in the village knows that Kate is dying of leukaemia, and Nick tries to spend as much time with her and the baby as possible. He is even neglecting his job as police constable. That leads to several complaints against him because a thief is stealing petrol from cars in the village at night. Not even sergeant Blaketon's police car escapes the thief.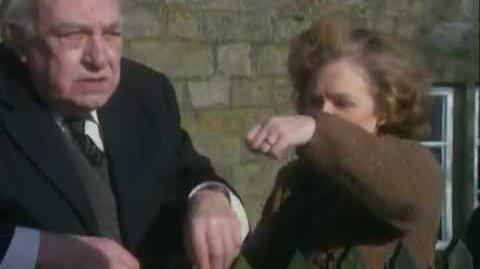 Ad blocker interference detected!
Wikia is a free-to-use site that makes money from advertising. We have a modified experience for viewers using ad blockers

Wikia is not accessible if you've made further modifications. Remove the custom ad blocker rule(s) and the page will load as expected.