EPISODE

Sitting Off the Dock of the Bay

Season 5, Episode 14
Air date
3rd December 1995
Written by
Rob Gittins
Directed by
John Garnell
Episode guide
Previous
Saint Columba's Treasure
Next
Blood Sports
The peace and tranquility of Aidensfield is shattered by pirate radio broadcasts, and when dangerous drugs are discovered among bootlegged records, Nick goes undercover as a DJ.
Full Summary
Edit
An illegal radio station is transmitting from a ship just off the coast outside Whitby. When nurse Bolton starts seeing a young man called Danny the villagers are hearing wedding bells already. But a bit too soon it seems as he turns out to be her brother. Danny helps PC Rowan get a position as a DJ at the illegal radio station. Joe Norton is out of prison after serving a sentence for arson. He wants to turn a new leaf and has sent in an application to join the paratroopers. While he waits for an answer he helps out in PC Rowan's garden and hangs out with old friends. They fix him with a new drug that really sends him flying. Joseph and Greengrass think that George is charging too much for his drinks and decide they can do better end cheaper themselves.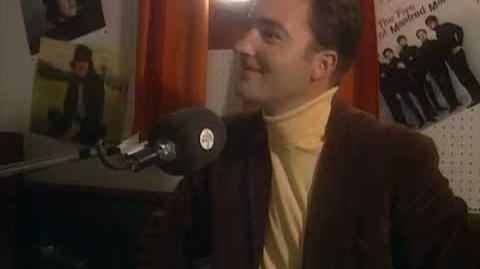 Ad blocker interference detected!
Wikia is a free-to-use site that makes money from advertising. We have a modified experience for viewers using ad blockers

Wikia is not accessible if you've made further modifications. Remove the custom ad blocker rule(s) and the page will load as expected.