E P I S O D E

Outsiders

Season 1, Episode 8
Air date
29th May 1992
Written by
Peter Barwood
Directed by
Tim Dowd
Episode guide
Previous
Face Value
Next
Primal Instinct
A caravan of circus-folk, the Laszlos arrives in Aidensfield and camp on the village green. The locals are angry about it and demand that these unwelcome visitors leave. The vicar's daughter, Anna falls for the young and handsome Milos Laszlo. This angers her wealthy fiancée, Jamie Hunter.
Full Summary
Edit
Nick receives allegations of theft against the Lazslos and he goes to the caravan to investigate. He hears that there is a sick man in the caravan and later discovers the man has cancer and has 'returned' home to his birthplace to die. The church's safe is then broken into and Milos then becomes the prime suspect after his scarf is found at the scene. Greengrass, an old friend of the Lazslos then informs Nick that he saw Jamie Hunter pick the scarf up and Nick realizes Hunter must have been responsible for the break in. The Lazslos then leave, with Anna after realising they are not welcome anymore.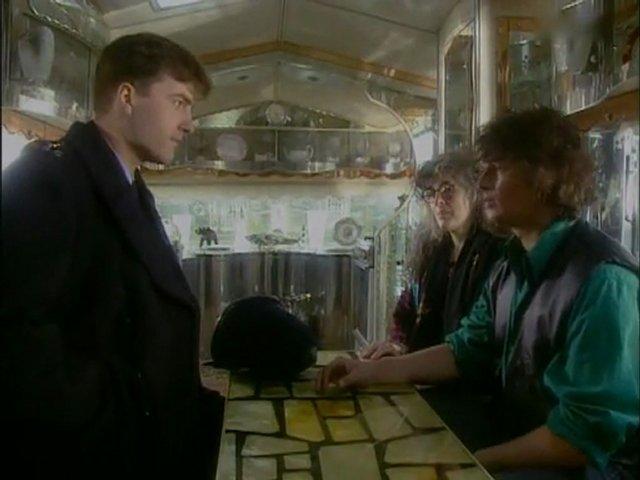 Ad blocker interference detected!
Wikia is a free-to-use site that makes money from advertising. We have a modified experience for viewers using ad blockers

Wikia is not accessible if you've made further modifications. Remove the custom ad blocker rule(s) and the page will load as expected.