E P I S O D E

Mid Day Sun

Season 4, Episode 3
Air date
18th September 1994
Written by
Jonathan Critchley
Directed by
Baz Taylor
Episode guide
Previous
Witch Hunt
Next
Turn of the Tide
Panic arises in Aidensfield when an illegally smuggled dog causes a rabies outbreak.
Full Summary
Edit
Young Jamie Halsted is camping out with he parents. He is very sad because his dog Sam is missing, and when a man dies of rabies Sam gets under suspicion because Jamie's father is a former army major, who has been stationed abroad, and Blaketon organizes a major search for the animal in order to stop the disease from spreading. There's a new police car in town, and PCs Rowan and Ventress take it out for a spin. It has been some time though since the last time Alf Ventress was behind the wheel.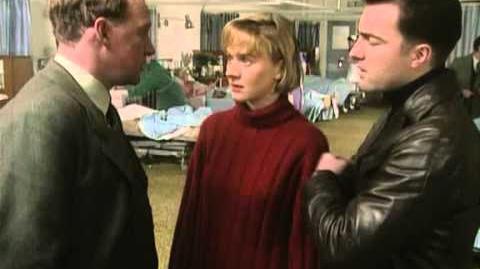 Ad blocker interference detected!
Wikia is a free-to-use site that makes money from advertising. We have a modified experience for viewers using ad blockers

Wikia is not accessible if you've made further modifications. Remove the custom ad blocker rule(s) and the page will load as expected.