E P I S O D E

Intuition

Season 9, Episode 3
Air date
10th October 1999
Written by
Eric Deacon
Directed by
Frank W. Smith
Episode guide
Previous
Tricks of the Trade
Next
Puppet on a String
The police investigate a murder and Mike discovers a secret that Tommy has been keeping.
Full Summary
Edit
Celia Gilmour is calling at her sister Eileen Bayne when she scares off two burglars, Jimmy and Danny. PC Ventress inspects the place, but finds neither her nor her husband Tommy at home and nothing unusual. When Tommy Bayne returns PC Bradley and PC Bellamy check the house again and find Eileen Bayne dead in a locked room on the 1st floor. Meanwhile Greengrass is on to another scheme of Jimmy and Danny's. They clog up people's drainpipes and then offer to clean them again for £15 and Greengrass wants to clean up before they do. Aunt Mary gets a visit from Bill, an old friend who offers her a position as manager of his hotel in Sdimouth. Sergeant Craddock is going on a short leave to teach new police cadets at the training centre and wants a completely clean slate before he goes.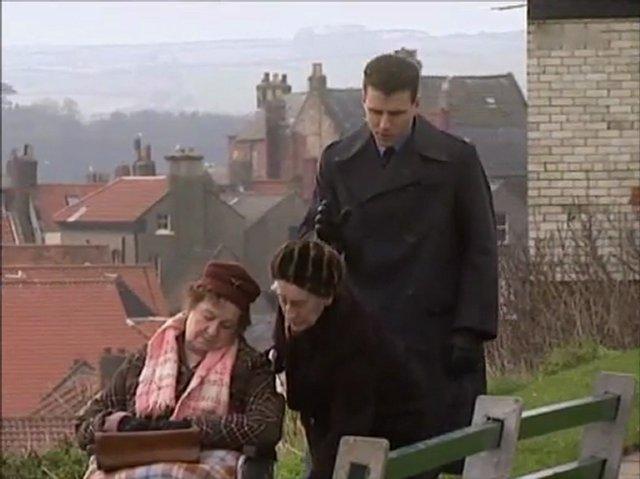 Ad blocker interference detected!
Wikia is a free-to-use site that makes money from advertising. We have a modified experience for viewers using ad blockers

Wikia is not accessible if you've made further modifications. Remove the custom ad blocker rule(s) and the page will load as expected.