EPISODE

Gone Tomorrow

Season 5, Episode 8
Air date
22nd October 1995
Written by
Freda Kelsall
Directed by
Graeme Harper
Episode guide
Previous
Sophie's Choice
Next
Toss Up
Police constable Ventress witnesses a UFO during an electrical storm. Meanwhile, Greengrass wins a luxury cruise in a draw.
Full Summary
Edit
During a terrible thunderstorm several people claim to have seen an UFO flying over Aidensfield, and sergeant Blaketon cannot just dismiss the matter because PC Ventress is one of them. Ventress even thinks he was abducted. Bernard and Lily Conway have trouble with their neighbour Ted Halliwell and suspect him of knocking over their milk cans and letting his sheep lose during the storm. Then Conway disappears after an argument with Halliwell. Aunt Eileen has been collecting money for charity on behalf of Hester Jarvis, but when the money gets stolen Jarvis does not want the theft investigated.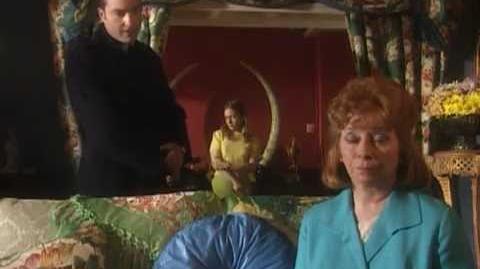 Ad blocker interference detected!
Wikia is a free-to-use site that makes money from advertising. We have a modified experience for viewers using ad blockers

Wikia is not accessible if you've made further modifications. Remove the custom ad blocker rule(s) and the page will load as expected.