EPISODE

Forget Me Not

Season 6, Episode 3
Air date
15th September 1996
Written by
Jane Hollowood
Directed by
James Hazeldine
Episode guide
Previous
Old Colonials
Next
A Long Shot
After a mysterious and reclusive man moves into the village, his next door neighbor becomes the victim of nuisance and threatening phone calls. Meanwhile Greengrass witnesses some mysterious events on the moors.
Full Summary
Edit
Alan Davies reports strange noises from his neighbour Adrian Shaw's house, but Shaw claims that there were no noises. The same night Davies is frightened out of his home by an intruder and when he returns with PC Rowan they find an envelope with a picture of a little girl. A copy of the same photo is sent to him at his workplace. Trying to make ends meet after Lord Ashfordly has increased the rent for the Aidensfield Arms George starts to serve food at the pub, and Greengrass suggests he adds pheasants to the menu. Pellet free guaranteed! Gina returns from a trip to Liverpool and brings back a new boyfriend Anton, who is a cook. Things are also developing between Nick Rowan and Jo Weston who have become very friendly lately.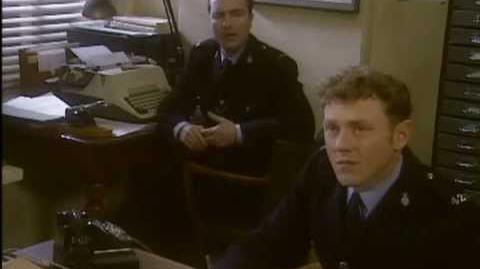 Ad blocker interference detected!
Wikia is a free-to-use site that makes money from advertising. We have a modified experience for viewers using ad blockers

Wikia is not accessible if you've made further modifications. Remove the custom ad blocker rule(s) and the page will load as expected.