Discription
Edit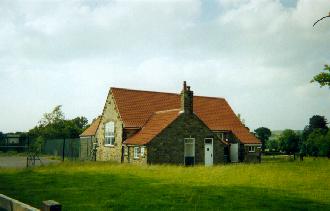 The village hall can be found in Goathland, just before the turn off to Beckhole. This is the site of many community events in Aidensfield and the actual site is still used at present for all the filming of scenes involving the hall - no studios are currently used. On screen the hall looks a reasonable size, all manner of events are held here, including house auctions, talent competitions and village dances of all kinds and even a rest area for the victims of a train crash in series 3. But when you visit the site the hall looks surprisingly small - the effect of clever filming with many extras filling the hall gives the impression that it is a lot larger. It is in a quaint building that fits in well with the character of the village.
Ad blocker interference detected!
Wikia is a free-to-use site that makes money from advertising. We have a modified experience for viewers using ad blockers

Wikia is not accessible if you've made further modifications. Remove the custom ad blocker rule(s) and the page will load as expected.