E P I S O D E

A Chilly Reception

Season 3, Episode 5
Air date
31st October 1993
Written by
Eric Wendell
Directed by
Catherine Morshead
Episode guide
Previous
Going Home
Next
The Frighteners
Susan Siddons is looking after her old nanny Mary Begg, but one morning she comes to her house the old lady is dead. And that with Susan's wedding only a couple of days away. When Mary's grandson Peter, who is also Susan's old boyfriend, arrives in Aidensfield to take care of the funeral he gets a chilly reception by her father. The next day all the wedding presents have been stolen. And that is just the beginning. Kate's aunt Eileen tells her she has inherited a lot of money from her uncle. Kate refuses to accept the money although she could use them for a new surgery after Alex Ferrenby's death.
Full Summary
Edit
A local woman is getting prepared for her wedding, but someone it seems is trying to sabotage the event. An old boyfriend of the woman's then turns up still expressing feelings for her. The church is then sabotaged and Nick and Kate find that the culprit for the recent acts of sabotage is the bride to be's old boyfriend. A old friend of Greengrass' turns up and passes on to him a load of stolen sea food, which Claude then sells to the bride's family for the reception, which gives the her father food poisoning. Meanwhile, Kate's aunt Eileen pays her a visit telling her that she has some money that her Uncle Henry had left to her in his will. Kate initially refuses it, which puzzles Nick. Kate later explains that when she was young she found her uncle in bed with another woman, and he then tried to bribe Kate into not telling her auntie. However Eileen tells Kate that she was aware of her husbands affairs and lived to accept it. Kate then accepts the money and donates it to charity in memory Dr Ferrenby.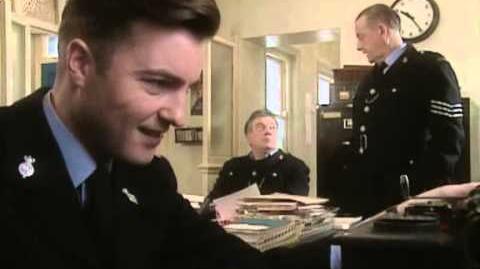 Ad blocker interference detected!
Wikia is a free-to-use site that makes money from advertising. We have a modified experience for viewers using ad blockers

Wikia is not accessible if you've made further modifications. Remove the custom ad blocker rule(s) and the page will load as expected.